MFL
French and German are important and successful subjects at Camp Hill Boys (CHB) School. We have consistently seen some excellent results both at GCSE and AS/A2 level. The value and importance of learning a foreign language is evidenced at CHB by its being a compulsory subject through to GCSE. We believe that the command of a modern foreign language (MFL) is an important life skill, an intellectual challenge, and a significant factor in making our boys highly employable in the future. We focus on communication skills and, in order for the pupils to be able to showcase their skills in their speaking and writing, we place a strong emphasis on the grammar and language structures of the target language.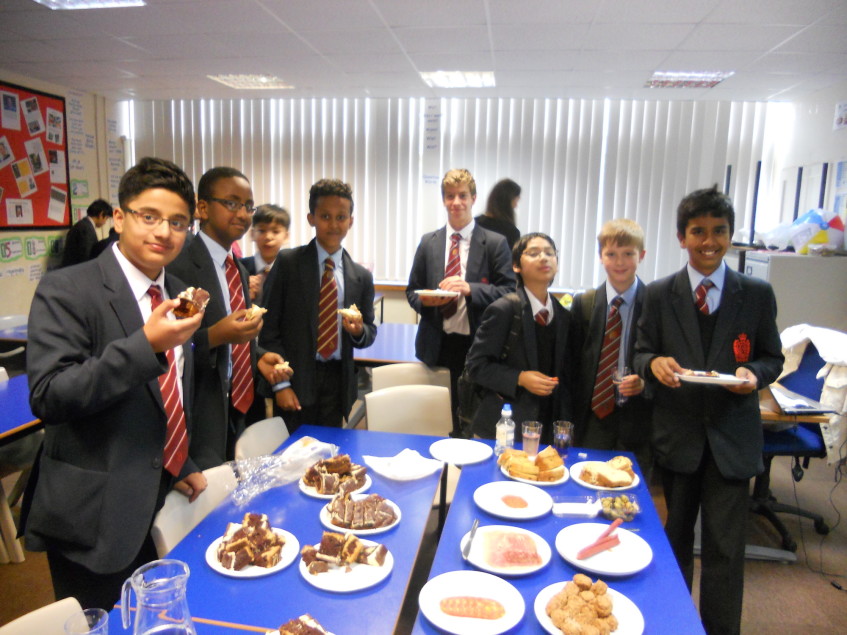 Trips and Exchanges
We have a partner school in Germany, the Schule am Ried in Frankfurt am Main. For Year 8 pupils there is an exchange programme. The German partners come to Birmingham for 6 days in March/April when our boys are in Year 8 and our boys make the return trip to Frankfurt in October of the same year, i.e. when the boys are in Year 9. In Year 10, we take selected pupils to participate in the VDI (the Association of German Engineers) Schülerforum at the Fachhochschule (University of Applied Sciences) in Frankfurt. In Years 11 and 12, boys are able to do a week long work experience placement in Frankfurt and are accommodated with host families connected to the Schule am Ried. The work experience partnership programme won a Trade and Investment award in 2003.
We also run very popular trips to Paris for year 7 and to Paris/ Rouen for year 9. The year 7 visit includes a day in Paris, a visit to Asterix Park as well as a visit to the Palace of Versailles. The year 9 visit includes a treasure hunt, a river cruise on the Seine, a tour of Rouen as well as a visit to Disneyland and Walt Disney Studios. A photo from the year 9 Paris trip in 2019 can be seen below.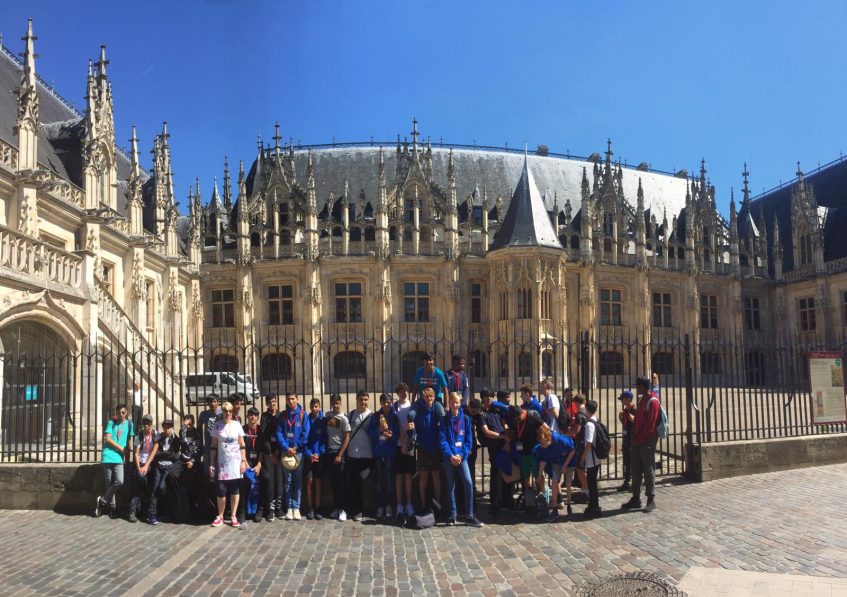 Curriculum
Key Stage 3
Pupils will have the opportunity to learn either French or German in Year 7 as their first Modern Foreign Language. In Year 8, they will then be introduced to their second Modern Foreign Language. We currently use the Tricolore course book in French and the Zoom course book in German.
Key Stage 4
A MFL remains a core subject until GCSE. At the end of Year 9, pupils opt for either French or German. They can of course take both languages. In both French and German boys will follow the AQA GCSE examination syllabus. The active skills, speaking and writing, as well as the passive skills, listening and reading, are each worth 25%. All skills are examined in the public examination period in year 11. Syllabus codes are as follows:
AQA French GCSE Full Course – syllabus code 8658
AQA German GCSE Full Course – syllabus code 8668
Post 16
In Years 12 and 13, we aim to develop fluency and language skills through the study of themes and topics related to the target-language countries and we follow the AQA examination syllabus for both French and German. All topics are firmly rooted in the culture of the target language country. The topics for German include: Family, The Digital World, Youth Culture, Festivals and Traditions, Art and Architecture, Immigration, Integration, Racism, Politics and Youth, two books or a book and a film. The topics for French include: Family, the Digital world, the Place of Voluntary Work, Cinema, Contemporary French Music, Positive Features of a Diverse Society, Life for the Marginalised, How criminals are treated, Politics and Immigration, Teenagers – right to vote and political commitment, Demonstrations, two books or a book and a film.