Our School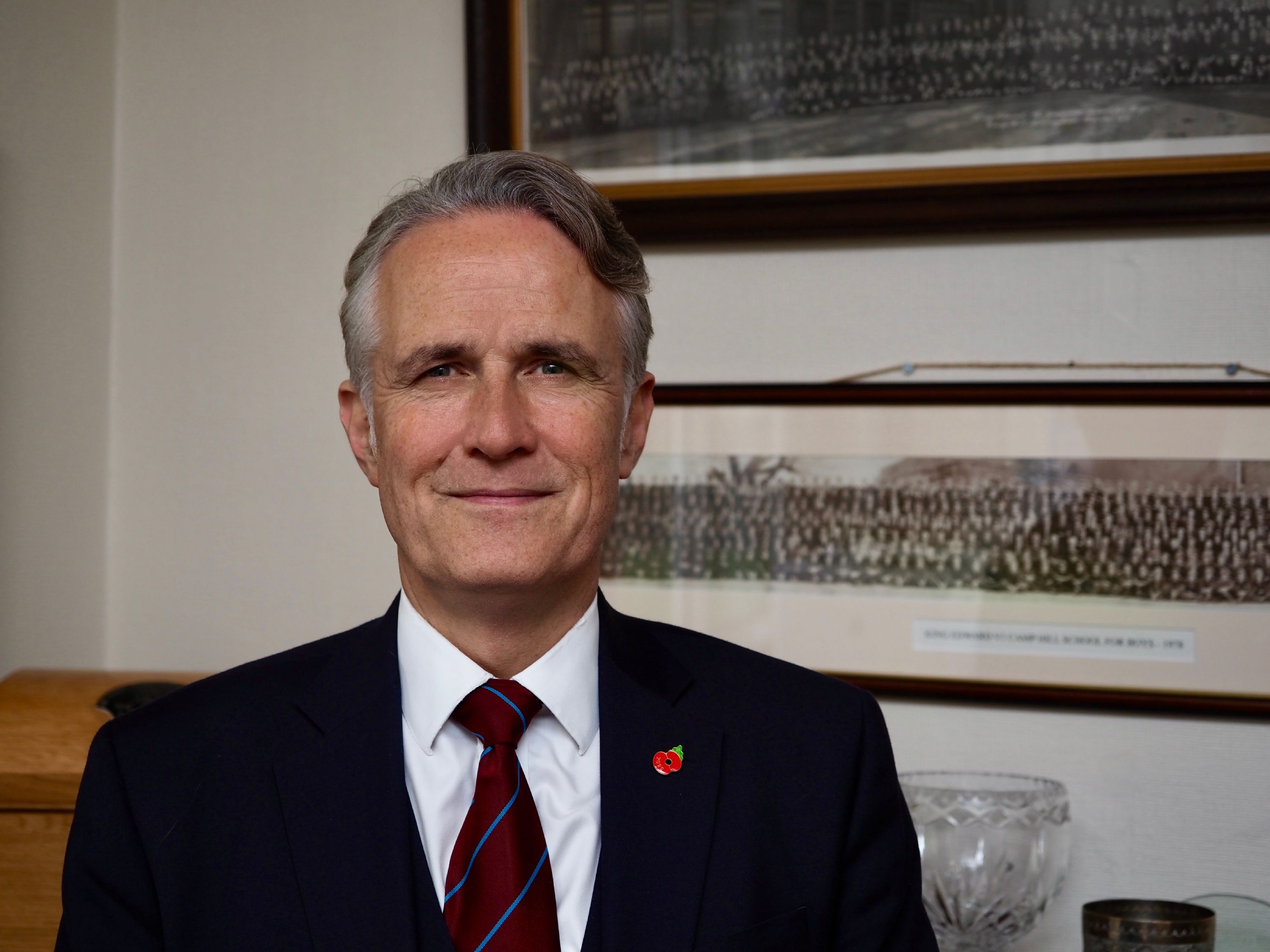 Welcome to King Edward VI Camp Hill School for Boys. We are a caring community where everyone can do and be their best. We strive to support our students through the ups and downs of life so that they can lead a happy and fulfilled life as much as possible. We pride ourselves in our breath-taking array of opportunities, both in our traditional academic curriculum and across our extra-curricular and enrichment programme.
The original school opened at Camp Hill, close to the city centre, in 1883 and moved to Kings Heath in 1956 because the original site was proving too small for a growing school. Camp Hill is a warm and welcoming community – where expectations and standards are high, and where a well-rounded education helps to prepare boys for the challenges and opportunities of adult life. Camp Hill Boys shares a beautiful campus with our sister school and can genuinely claim to be one of the highest achieving and best equipped schools in the country.
The boys are inspired by their excellent, well qualified teachers and are supported by parents, Governors and Old Boys. As a result, every year, Camp Hill Boys features prominently in national league tables for examination results and value added statistics which measure the attainment and progress of the boys. The students are ambitious and take their academic studies seriously, and they balance their priorities well – engaging fully in sport, music, arts, drama, chess and the extensive range of activities and leadership opportunities available at Camp Hill.
These views of the school were supported by Ofsted reports in 2000, 2006 and 2009 which judged the school to be "outstanding". More importantly, the Inspectors found that Camp Hill was committed to go on improving, stating it has a "relentless pursuit of excellence in all aspects of the school's work".
Hopefully, our website will give you a flavour of our school. Education for able boys should be about challenge and enjoyment. They should feel supported and cared for as they grow up in a community which expects and delivers the highest standards.
This is what Camp Hill Boys is all about – come and join us…
Mr R Bowen MA NPQH
Head Boy's Welcome
Although Camp Hill is known for its outstanding academic achievements and consistently high rankings, there is so much more to this school than meets the eye.
The teachers and students at Camp Hill are what really make it special. Not only do the teachers create a stimulating and engaging learning environment, they also extend this enthusiasm outside the classroom, often participating in drama productions and charity events. Their passion for the subjects they teach is evident, giving hours of their own time to further the betterment of the students. The students, on their part, take full advantage of the opportunities presented to them, and are keen to develop their studies beyond the curriculum.
Outside the classroom, there are a multitude of activities to get involved in, and lunchtime clubs run by students ensure that there is always something to do with like-minded people. The sports available throughout the year include rugby, cricket, basketball and badminton to name but a few, with opportunities to represent the school in all age groups. The House Festival offers the opportunity to participate in more creative activities, ranging from FIFA tournaments to music and chess to baking. Camp Hill also takes great pride in drama, with multiple productions for all ages organised and performed by both teachers and students. As I am sure you can tell by now, there is always something for everyone to get involved in.
Camp Hill offers many school trips, recreational and educational, domestic and international, from year 7 to year 13. From physics forums in Germany to adventure activities in Italy, and geography field trips in Wales, the ability to have fun and explore other cultures while learning is an integral part of what makes this school and its students so special.
Despite everything I have mentioned previously, the warm and welcoming atmosphere cannot be described in writing and needs to be experienced in person to fully appreciate what the school has to offer.