Our School
The original school opened at Camp Hill, close to the city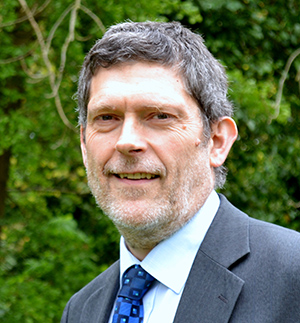 centre, in 1883 and moved to Kings Heath in 1956 because the original site was proving too small for a growing school. Camp Hill is a small and friendly community – where expectations and standards are high, and where a well-rounded education helps to prepare boys for the challenges and opportunities of adult life. Camp Hill Boys shares a beautiful campus with our sister school and can genuinely claim to be one of the highest achieving and best equipped schools in the country.
We are a relatively small community of about 950 boys, who get on well together. The boys are inspired by their excellent, well qualified teachers and are supported by parents, Governors and Old Boys. As a result, every year, Camp Hill Boys features prominently in national league tables for examination results and value added statistics which measure the attainment and progress of the boys. However, for most of the boys, most of the time, priorities usually lie elsewhere – in sport, music, drama, chess and the breathtaking range of activities and opportunities available at Camp Hill.
These views of the school were supported by Ofsted reports in 2000, 2006 and 2009 which judged the school to be "outstanding". More importantly, the Inspectors found that Camp Hill was committed to go on improving, stating it has a "relentless pursuit of excellence in all aspects of the school's work".
Hopefully, our website will give you a flavour of our school. Education for able boys should be about challenge and enjoyment. They should feel supported and cared for as they grow up in a community which expects and delivers the highest standards.
This is what Camp Hill Boys is all about – come and join us…
M J Garrod MA
Head Boy's Welcome
Camp Hill isn't just a school, it's not just an environment but it's a family; we are an overwhelmingly supportive community that not only strives to help better you as a student, but also as an individual; guiding you from intelligent boys into mature young men.
I believe that the student mentoring scheme encapsulates the qualities of the Camp Hill community best – students can (at any time) approach a teacher or older boy and ask to be mentored 1:1 in any subject or simply ask for advice on how to deal with certain aspects of their life. Whilst benefiting from mentoring myself and now giving back to the younger boys, I personally believe that it is this shared belief in helping one another which makes Camp Hill so special. Being able to trust not only people in your year but people across the whole school is what we are about – we are a school built on foundations of trust and care and it is through this that students constantly feel compelled to help one another time and time again.
But Camp Hill has so much to offer other than just excellent teaching and an amazing community. From rugby to chess, swimming to drama and countless other activities, there is definitely a spot for you. One reason why Camp Hill can provide such an array of activities to do is due to the many facilities we have to offer. Our multi-million pound sports hall and onsite, indoor swimming pool are quite the venues for many sporting events. Not to mention the 4 rugby pitches, 2 cricket squares and 4 tennis courts we have too.
I hope I've now given you a flavour of what life at Camp Hill is like, and so I think it is only right that I cover what there is to do outside of school… In fact, outside of this country… Camp Hill offers a range of international trips for boys to go on. In recent years all bases have been covered with trips exploring the beauty of Iceland, the hustle and bustle of Berlin, the artistry of Prague, France and Italy… …oh and who could forget good old North Wales? Whilst fun and exciting, these trips also give us an amazing opportunity to experience new cultures and create lifelong memories with one another.
All of these trips would, however, not be possible without the amazing staff here at Camp Hill. They are committed to making this the best possible experience of every boy that has the privilege of coming here. They are not only highly qualified professionals but they each have an unrivaled passion for their respective subjects. This undoubtedly rubs off on the boys and I think it is fair to say that the countless hours they give to help the students are well reflected in the amazing results that the school achieves, inside the classroom and out.
Through my time here, at Camp Hill, one piece of advice has stuck with me since I was 12 years old. An old boy at the time told me that Camp Hill is a 'once in a lifetime opportunity – go and grab it with both hands and never let go'. Six years later, I can assure you that pursuing that goal was one of the best decisions I ever made. Camp Hill isn't just a school, it's a home… …our home.
Sanjay Rajput, Head Boy 2019-20